International and national research concludes that to prevent violence against women before it occurs we must take action to address gender inequality (Our Watch, VicHealth and ANROWS, 2015; UN Women, 2015). Gender inequality is defined as 'a social condition characterised by unequal value afforded to men and women and an unequal distribution of power, resources and opportunity between them'.
Change the Story: A shared framework for the primary prevention of violence against women and their children in Australia presents the evidence base and a conceptual framework for primary prevention work in Australia. It identifies four particular expressions of gender inequality that cause violence against women, known as the 'gendered drivers':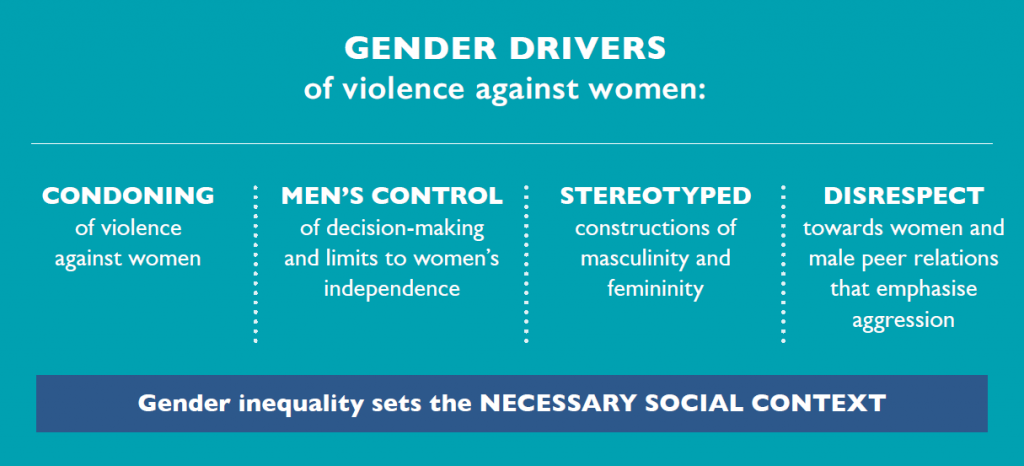 Change the Story also identifies the key actions we must undertake to prevent violence against women. These are referred to as the 'essential actions':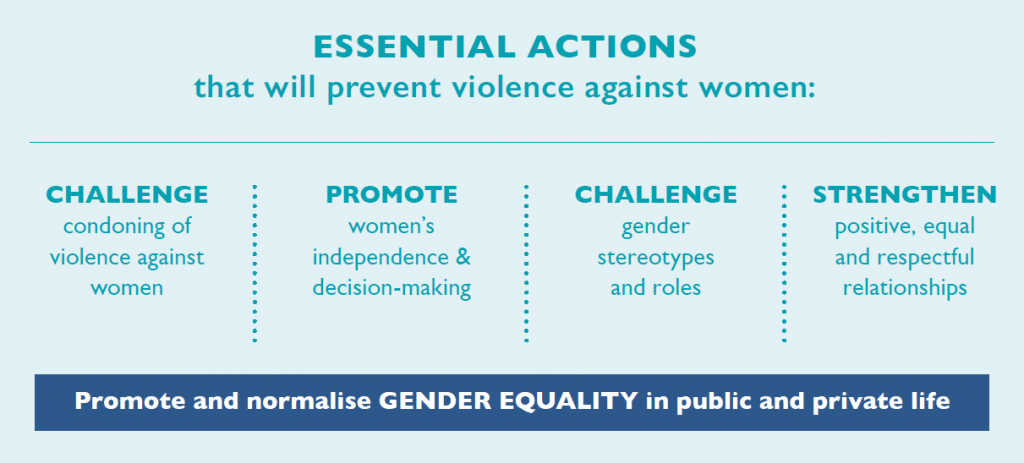 All objectives and strategies in the Building a Respectful Community Strategy 2017–2021 seek to address these essential actions across different settings and populations.
For an overview of why and how we need to prevent violence against women in Australia, see the 'Let's Change the Story' infographic clip.
What is primary prevention?
Primary prevention is a health promotion term that refers to preventing a health issue before it occurs. This work is distinct from, but connected to, early intervention and response work (also referred to as secondary and tertiary prevention).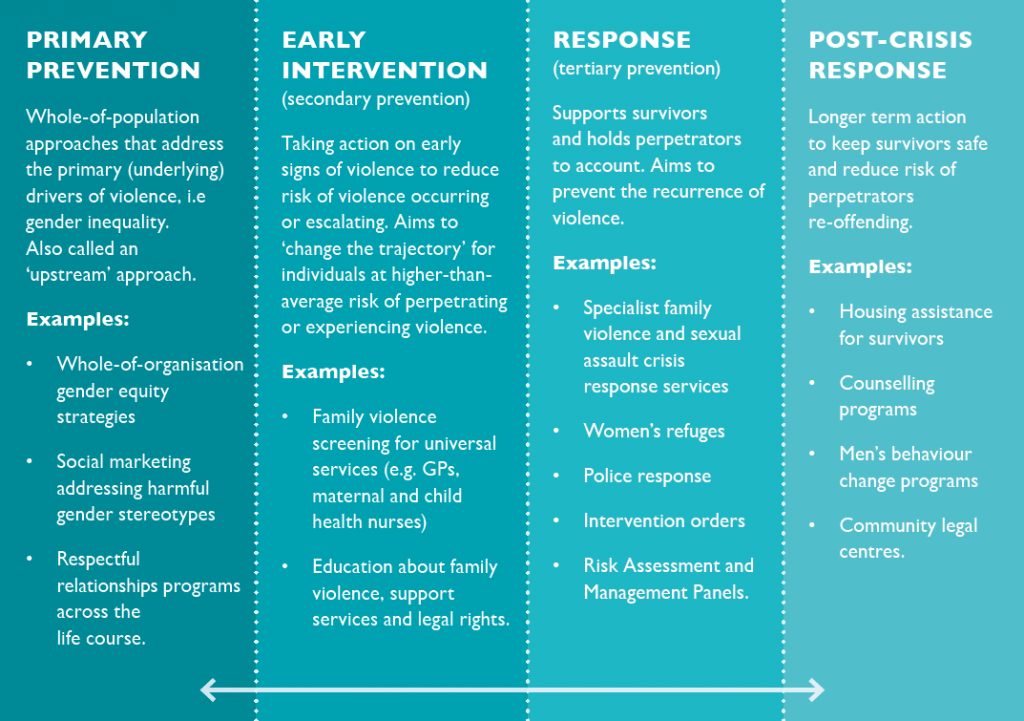 Policy Context
In the past few years, substantial advances have been made in policy and planning for preventing violence against women across the international, national and state levels.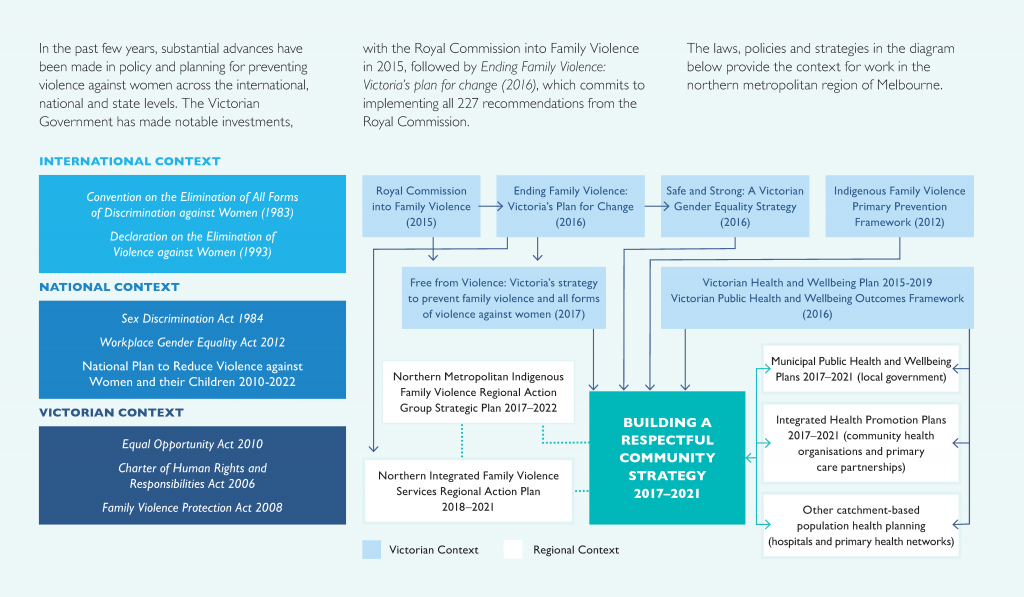 Significant laws, policies and strategies include:
International
National
Victorian
Evidence Base
There are a number of significant frameworks and reports that guide the primary prevention of violence against women. These include:
There are also currently two national government-funded agencies that support preventing violence against women work and continue to build the evidence base: