Gender powerfully shapes the health, safety and wellbeing of our community. Equity approaches recognise that we do not function on a level playing field.

Historical and social disadvantages prevent women from benefiting fully from society's resources. Gender equity approaches seek to ensure fairness and justice when distributing benefits and responsibilities between women and men.
Are you looking for resources on this topic? Have a look at our Gender, Equity, Health and Wellbeing Resources page.
Our Work
WHIN's expertise and leadership operates through strategic partnerships and alliances at regional, state and national levels. We produce and deliver resources, facilitate research and deliver professional education and training. We aim to empower individuals and communities to influence positive change relating to health and wellbeing.
WHIN pursues opportunities to address gender inequities in mainstream systems and the wider community, in particular in the following areas:
Gender Equity
WHIN delivers improvements in gender equity through working with regional agencies and community partners to implement the Gender Equality Act.
Each year, WHIN delivers gender equity sessions to nearly 500 people from up to 15 different organisations.
Regional Health Plans Project
In preparation for each round of Municipal Public Health and Wellbeing Plans and Integrated Health Promotion Plans, WHIN works with local government and community health partners to apply a gender lens to their health planning. We aim to ensure health and wellbeing plans across the NMR are gender sensitive and if possible gender transformative. We focus on the effects of gender for women's health, safety and wellbeing. WHIN delivers a series of well-attended workshops for partner organisations on issues including: 'Gender Lens for Health Planning' and 'Sexual and Reproductive Health Planning'.
Women with Disabilities Victoria (WDV)
WHIN staff have completed the training required for the 'Women with Disabilities Victoria Gender and Workforce Development Program', and WHIN is now qualified to co-facilitate these sessions as required. WHIN is also pleased to partner with WDV and three councils in the north — Yarra, Moreland and Darebin — to bring the 'Enabling Women' program to the region. The program is an opportunity for women with disabilities who live, work or play in the above council areas to build upon their natural leadership skills and confidence, expand their community networks and contribute to their community meaningfully.
Economic Equality
We are committed to advancing greater economic equality for women and gender diverse people in our region, through initiatives such as the 'Let's Talk Money' program.
'Let's Talk Money' is an award-winning* financial literacy program that aims to support the economic empowerment of migrant and refugee women living in the northern metropolitan region of Melbourne.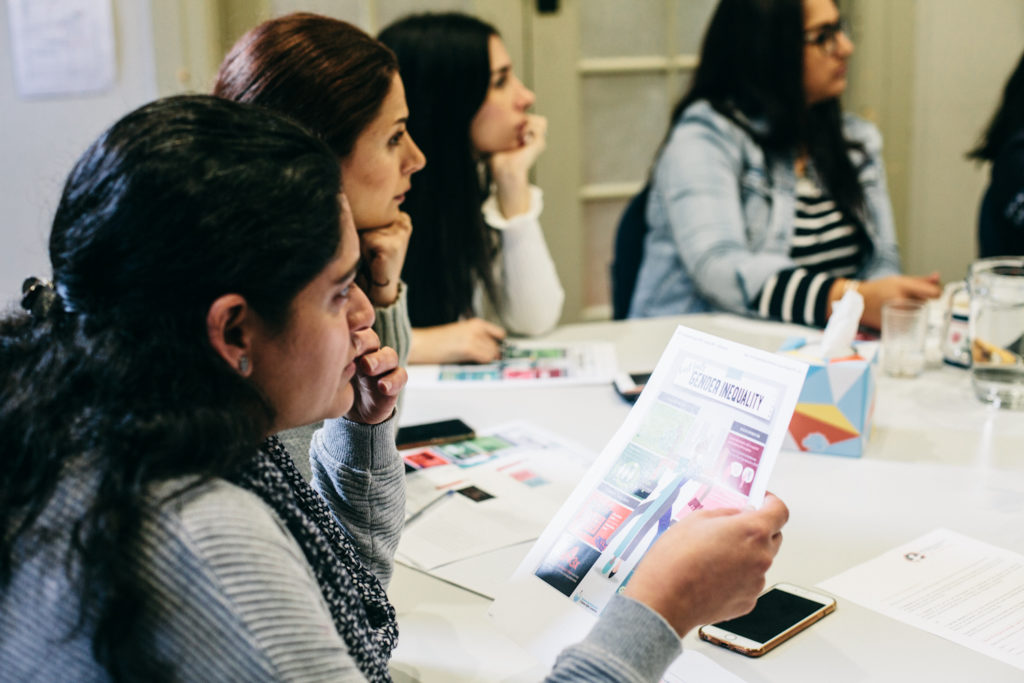 This unique financial literacy program uses a bilingual, peer educator/trainer approach. WHIN recruits, employs and skills up women from diverse cultural backgrounds to deliver practical, tailored money management workshops to women in their own language and community.
Economic Impacts of COVID-19
We respond to the economic impacts of COVID-19, as they relate to inequality for women and gender diverse people.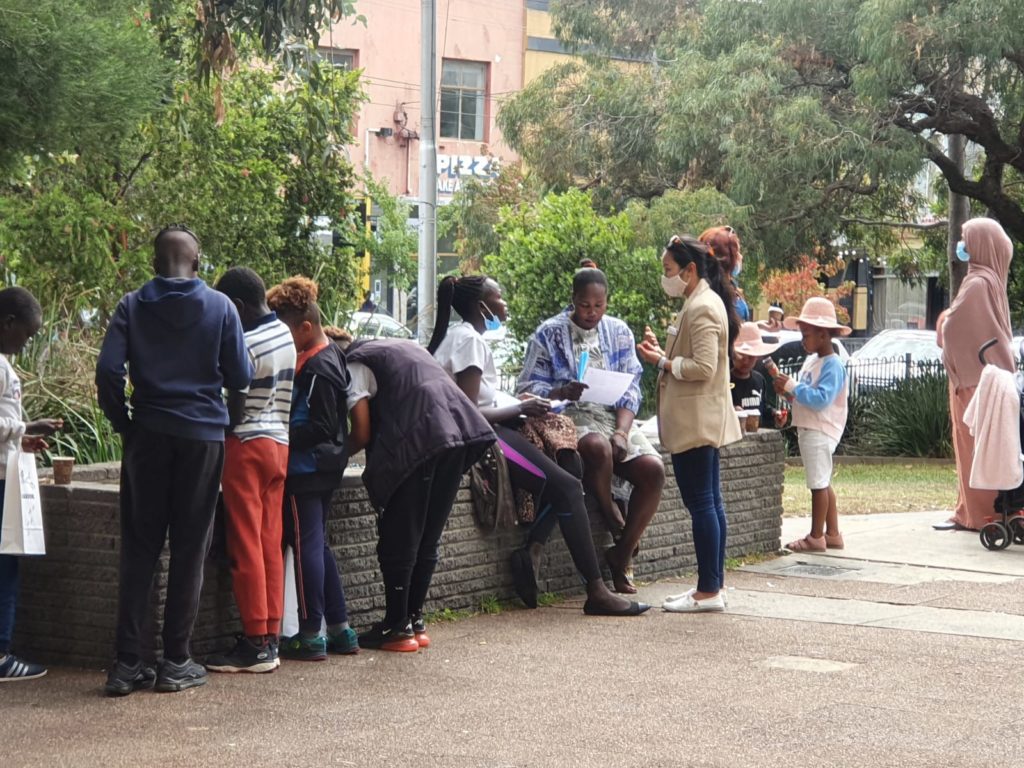 WHIN is a proud partner in the WOMHEn project (Workforce of Multilingual Health Educators), an initiative of the Victorian government's Working for Victoria program. With Multicultural Centre for Women's Health (MCWH), Gender Equity Victoria and other women's health services, WHIN has employed migrant and refugee women to form a rapid response health workforce.
Improve mental health and reduce social isolation
We seek to influence better, safer access to mental healthcare for all women, girls and gender diverse people in our region, and encourage gender equitable approaches within community-based social inclusion programs.
Climate change and disaster planning
We advocate for a gendered lens when tackling climate change and disaster planning response and preparedness.
Read more about our work in this area here.