Violence against women and gender-based violence are entirely preventable.

Primary prevention of gender-based violence focuses on preventing violence from happening in the first place. WHIN's prevention practice is based on overwhelming national and international evidence that identifies gender inequality as the cause of gender-based violence. This evidence calls upon organisations and communities to work together to change the norms, structures and practices that reinforce gender inequality and continue gender-based violence.
Are you looking for resources on this topic? Have a look at our Preventing Gender-Based Violence Resources page.
Our Work
WHIN engages in a multi-sector, systems approach to build prevention system capacity across the northern metropolitan region (NMR). We advocate and mobilise collective action towards gender equality and prevention of gender-based violence. To do this WHIN collaborates closely with the Building a Respectful Community Partnership, a collective of 24 organisations across the NMR (see the map of our region) that are committed to collective action to improve outcomes for women and gender-diverse people. WHIN recently launched the Building a Respectful Community Strategy 2022 – 2026 (The Strategy) which will guide our future action planning, priority groups and priority settings.
While targeting the gendered drivers of violence, WHIN and the BRC partners also work to address intersecting forms of systemic and structural oppression in line with the updates to Change the Story (second edition) and the BRC principles. You can contact us to find out how your organisation can get involved.
WHIN develops and delivers training and communities of practice to build workforce capacity in applying a whole-of-organisation approach to preventing gender-based violence. For a full list of our training options please see our Training Modules webpage or download our Training Brochure.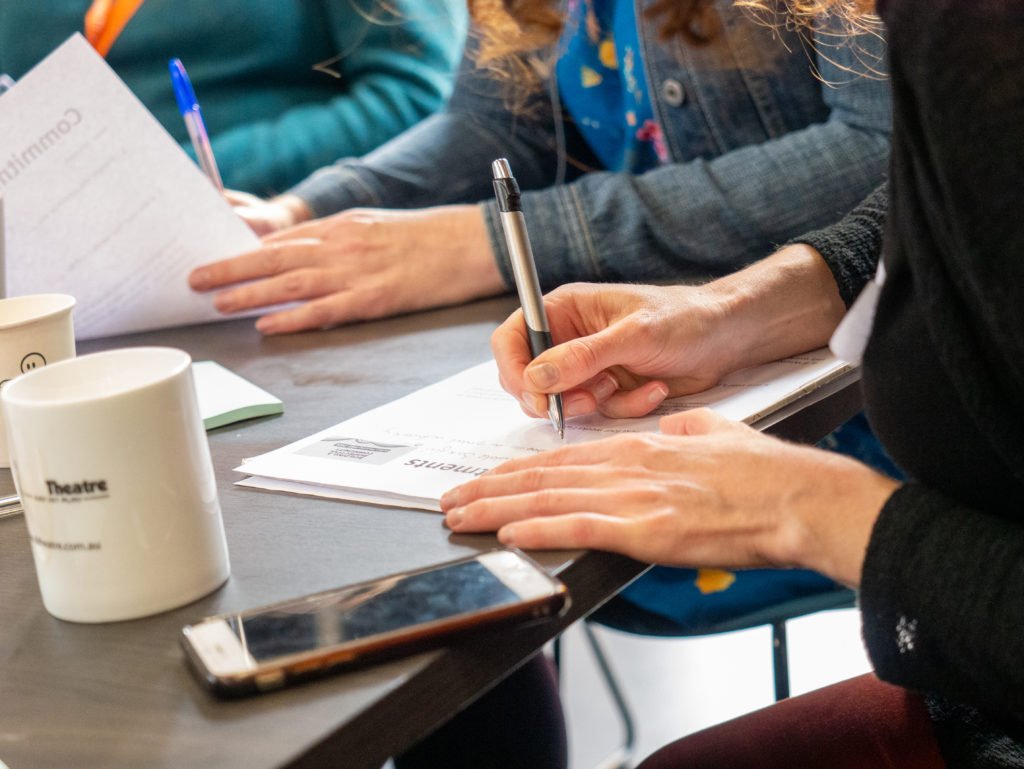 The Building a Respectful Community Strategy 2022 – 2026
Bringing together the latest evidence and drawing on the extensive expertise across our region, the Building a Respectful Community Strategy 2022–2026 is the revised strategy for the primary prevention of gender-based violence for the NMR of Melbourne. The Strategy was launched and celebrated at WHIN's first face to face event of the year in February 2022. It aims to guide and re-invigorate commitment to prevention of gender-based violence and and promote gender equality in workplaces, community settings, services and facilities.
The Strategy was co-developed by WHIN and the BRC Partnership. The BRC partners have committed to taking meaningful action to progress gender equality, further develop and apply intersectional practice and measure our collective outcomes.